toyota-prius-primes-time-is-up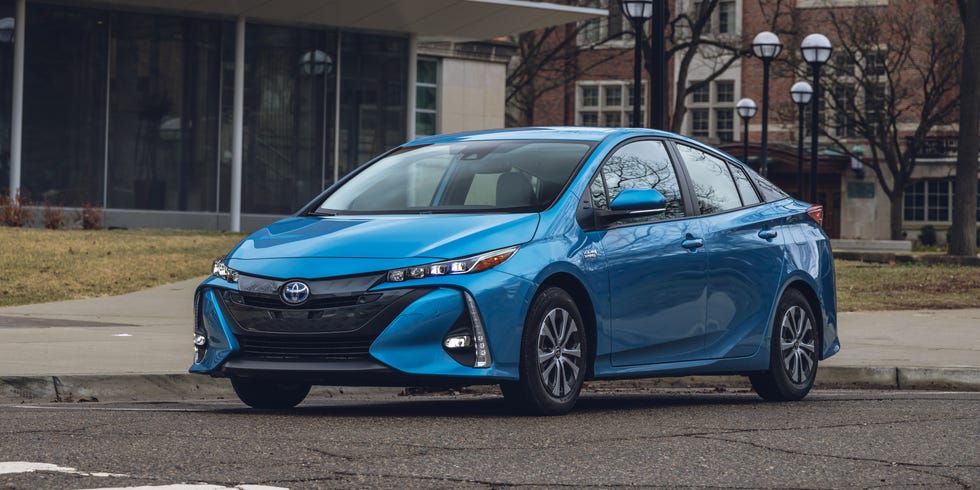 A variety of plug-in hybrid vehicles have been hitting the market in recent years, from the Chrysler Pacifica hybrid minivan to the Ferrari SF90 Stradale supercar. Toyota, a brand known for its regular hybrids, was one of the first companies to pioneer this space with its Prius plug-in in 2012 and later released the Prius Prime.
The Toyota Prius Prime first hit the market in 2017, and not much has changed since then. It's marketed as a separate model from the regular Prius, with slightly different styling (that is equally bizarre). When Toyota was designing the Prime, they evidently realized that one of the key elements behind the Prius' popularity was its outside-the-mainstream appearance.
So, the new version of the Prius venture even further afield, adding new creases to its peaked profile. The roofline is now double-bubbled, and there are huge vertical fog lights bracketing the lower air intake.
Even more oddities are found inside the car. The digital instrumentation is placed in the center of the dash, making it hard to see for drivers, and the shallow screen doesn't offer many customization options.
The head-up display is a fantastic addition for the driver, but it's only available if you purchase the Limited trim. The shifter placement might take some getting used to as it's stubby and in an unusual double-J pattern. You'll find that most controls are now capacitive touchpoints instead of physical knobs or buttons, which can be difficult to adjust (e.g., audio volume or temperature).
The base model LE has a 7-inch center touchscreen display, while the XLE and Limited models have an 11.6-inch vertical display. With any of these models, you'll get navigation capabilities as well as smartphone mirroring and Amazon Alexa integration. Even though the bigger screen provides plenty of space to work with, most touchpoints are smaller than average--making it difficult to nail your target on the first try without taking your eyes off the road. Something as simple adjusting fan speed requires multiple taps onscreen.